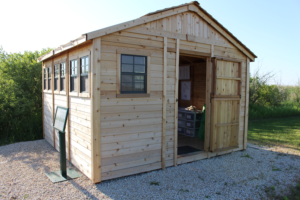 Delta Marsh Bird Observatory in Manitoba is primarily a volunteer-run organization. The community contributes to the citizen science database by participating in bird banding and bird observations.
Our History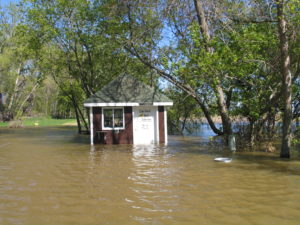 Delta Marsh Bird Observatory (DMBO) has operated bird banding and related monitoring in Manitoba since 1992. DMBO is the only Manitoba-based station in the Canadian Migration Monitoring Network. We are an important contributor of regional data to national and international databases. DMBO monitor songbird population in Manitoba by using daily surveys and bird banding (mist netting) during migration. We have banded more than 50,000 songbirds of over 100 species. For our first 20 years, we banded along the ridge at Delta Marsh. In 2011, flooding and habitat loss forced us to find a new home. We are happy to now call the Oak Hammock Marsh Wildlife Management Area home.
Banding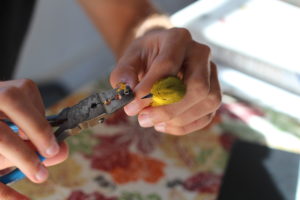 Bird banding is very carefully regulated by the Canadian Wildlife Service in Canada. In order to even obtain bird bands, applicants must provide details of their research projects and obtain a banding permit. These are not issued without evidence of the value of the banding project. All of DMBO's banding projects have a licensed bander-in-charge to ensure bird safety and the integrity of the data that is collected. Bird safety is a top priority of banders as evidenced by the Banders Code of Ethics .
Banding allows us to:
learn where different species are found
learn about a species's life cycle
learn about life expectancy
learn about stop-over sites
learn about bird behaviour and biology
discover the number of young in a population
discover the number of males and females in a population
learn the different migration routes of different species
learn about site fidelity.
If you find a bird with a band you can report it to Bird Banding Lab .
Our board
Paula Grieef, Oak Hammock Marsh Interpretive Centre
Keith Hobson, Canadian Wildlife Service
Christian Artuso, Canadian Wildlife Service
Josh Levac, Lakehead University
Meredith Stoesz
Our Mailing Address
Delta Marsh Bird Observatory
38 West Fernwood Avenue
Winnipeg, Manitoba R2M 1W6
Phone: 204-799-5141
---