This year's Fall Banding season was slow but steady. We had a number of busy days followed by slower but consistent days. We think we missed a lot of the migrating birds during all those rainy days.
We didn't beat any major records this year but we did band a couple of new species!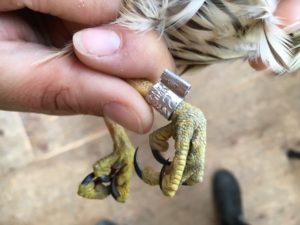 We were able to band our first Merlin! Merlins require a special band called a lock-on band. They're able to remove regular blunt end bands! Fingers crossed we see it again next year! Our second new species this year was a Rose-breasted Grosbeak and we caught 2 of them! We caught a female and a hatch year male.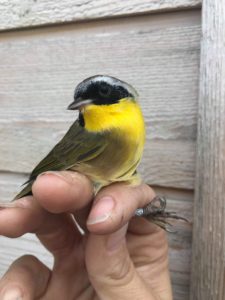 There were a couple of birds that were pretty amazing re-traps. We caught a Yellow Warbler and a Common Yellowthroat that were both at least 6 years old! Not only that, we caught them in the very same nets we originally caught them in! Just goes to show that we have a pretty reliable breeding and stopover site at Oak Hammock Marsh.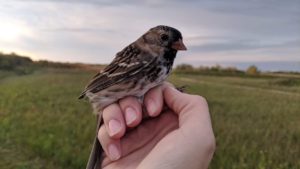 Our final bird banded this year was a Harris's Sparrow. Which brings us to a total of 1352 birds banded and 58 different species!
---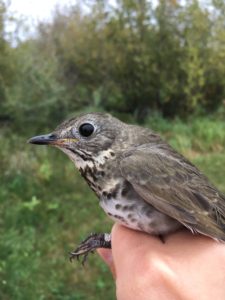 If you're interested in volunteering or learning more, we have some workshops coming up throughout the Winter.
November 23, 2019: Learn to Band Birds Workshop: Ageing through Moult
March 7, 2020: Learn to Band Birds Workshop: Working with Pyle
April 25 & 26, 2020:  Learn to Band Birds Workshop: Banding Birds
For more information you can check out our website www.dmbo.ca
The Spring banding season starts May 1st, 2020.  See you then!
— Meredith Stoesz