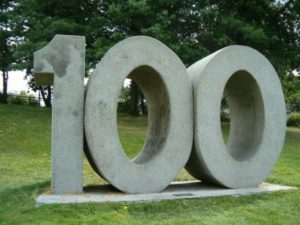 Well the Fall season has started off with a BANG! We have already caught a new species for the station. Not only that, it was our 100th species! We finally got to experience the bite of a Rose-breasted Grosbeak. It didn't take long to realize that we don't want to be bit by that bird again.  We caught not one, but two!  An adult female and a hatch year male.
Our next exciting catch was another biter. We caught a hatch year Cooper's Hawk. We weren't able to band this bird but it was a pleasure to see this creature up close and personal.
Just recently we caught a Merlin. We have caught them before but this one was special because we got to band it! In the past we have not banded Merlins because they require lock-on bands. Lucky for us, one of our volunteers had some experience with lock-ons and has now taught us how to put them on! The Merlin we caught was a hatch year female.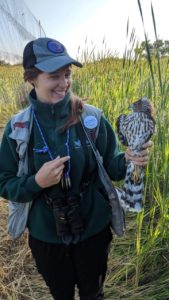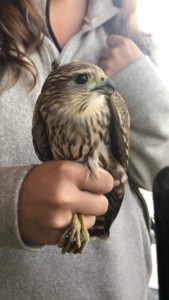 Other highlights include 2 Yellow-bellied Flycatchers, Downy Woodpecker, House Wren, Ovenbird, and Purple Finch.
Overall the first month of banding has been exciting and the weather has mostly been agreeable. Warblers from up North have slowly started to move through the marsh and soon the variety will be excellent. For now we won't rush migration and enjoy all of our Yellow Warblers, Common Yellowthroats, and Swamp Sparrows!
Some of our visitors: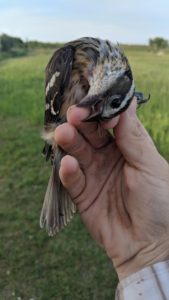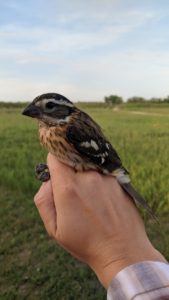 — Meredith Stoesz