Well our Spring banding season just flew by!
We had many exciting birds including a male Bobolink, adult male Baltimore Oriole, male Orchard Oriole, Ruby-throated Hummingbird, and Gray-cheeked Thrush. The birds that we saw the most of this season were Yellow-rumped Warblers and Yellow-headed Blackbirds!
We caught 85 Yellow-headed Blackbirds and the original record for them in a season was 31!! In total we caught 634 birds and 44 species for a very successful Spring Banding Season!
Some of the visitors: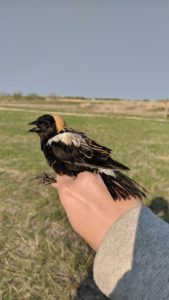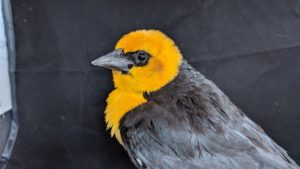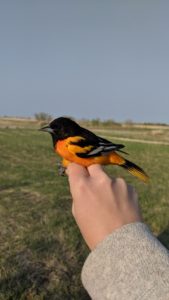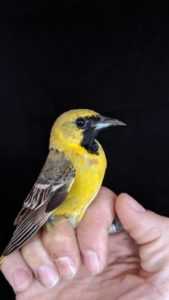 Fall banding will start back up again August 1st. If you are interested in volunteering or donating send an email to: [email protected]
See you in the Fall!
— Meredith Stoesz